Pastoralism in East Africa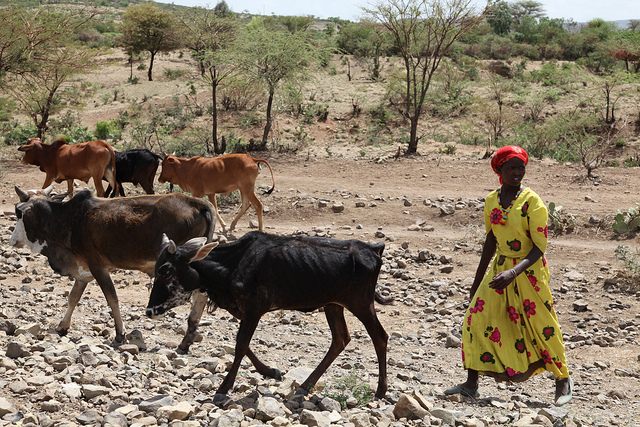 Over 8 million pastoralists in Ethiopia and 3 million in Kenya depend on livestock to make a living, relying on the vast arid and semi-arid rangelands of East Africa as their primary source of livestock forage and water. These migrant pastoralists are facing critical challenges due to climate change and land pressures. Periodic droughts kill off vast numbers of livestock, threatening not only the economic viability of the region, but the very food security and survival of its inhabitants.
Rangeland conditions are of utmost importance to both herders, as pastoralists populations migrate searching for available forage and water. Up-to-date data are necessary for programs and interventions meant to serve pastoralists, such as drought early warning systems, and livestock insurance.
We are developing a crowdsourcing system where pastoralists contribute photos and expert assessments of rangeland conditions, which will be integrated with remotely sensed data in order to better model rangeland conditions.